Stanton - David Shawver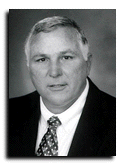 Do not re-elect this candidate in November 2014. Look around the city and see for yourself... It appears that Dave Shawver has had a dramatic negative impact on our city and has not followed through on 100% of his major campaign promises in over 20 years.



Taxes - Did not keep his promise of 'no new taxes'. He promised us that he would eliminate the Utility Users Tax which is on our cell phones, water, electricity, gas, home phones, etc. BUT he voted to place a 50% increase of our Utility Tax on our ballot in June 2012! He put the Sales Tax Increase on our November 2014 ballot (measure GG)! He supported the Stanton parcel tax in 1997 and supported the Stanton utility tax in 2001. Stanton can not afford 4 more years of Dave Shawver!



Rule #1: Do not vote for any council member that
is trying to increase your taxes!



Safety Services - Cut funding to our Sheriff and Fire departments in 2012 leading to less sworn officers, crime supression and fire personel. Our taxes didn't go down but our safety services did! In over 20 years in office he takes lots of credit for crime reductions due to fautly statistics and still fails to acknowlege that we are high in violent crime. Where is his plan?

Business Retention - Visual observation has shown more businesses closed on Beach Blvd. and around the city. Some highlights include the closure of Ralphs Grocery, 2 Albertsons, Sizzler, Freshia, Red Robin and what used to be major shopping centers are now almost completly vacant. We have only one major grocery store left and gas stations are closed throughout the city. This reduces our sales tax base and now he put a sales tax on the ballot! Don't be fooled. Don't vote for Dave Shawver.

Unemployment - We are #1 in unemployment out of all Orange County cities! The loss of Stanton businesses is reducing employment opportunities for our community. We need jobs for our family members, are neighbors and our community! We need a real plan for employment opportunities.