Stanton - Al Ethans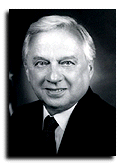 I do not deserve your vote. The past 16 years should have shown that it is not in your best interest to vote for me.
Utility Tax - Al has not kept his many promises of 'no new taxes' as always. Voted to place a 50% utility tax increase on our ballot in June 2012 even though he said he would not increase taxes during his campaigning for office. Major fundraising and campaigning in favor of the 50% utility tax increase leads back to Al Ethans' home addresses. But wait, there is more! He supported the Stanton parcel tax in 1997 and supported the Stanton utility tax in 2001 even though he said he wanted to review the utility tax annually and eliminate it completely. He increased our sewer fee again in 2012 (2nd year in a row) without a vote of the people while he was writing on his 2012 campaign website "no new taxes".

Business Retention - Visual observation has shown more businesses closed on Beach Blvd. and around the city. Some highlights include the closure of Ralphs Grocery, 2 Albertsons, Sizzler, Freshia, Red Robin and what used to be major shopping centers are almost completly vacant. This reduces our sales tax base.

Unemployment - Stanton businesses are gone which reduces employment opportunities for our community. We went from #2 in unemployment to #1 under his watch and still has not created a plan for employment opportunities in over 16 years.

Safety Services - Al has cost us taxpayers over a $1,000,000 of funding to our Sheriff and Fire departments leading to less sworn officers, crime supression and fire personel. Our taxes didn't go down but our safety services did.
Other - It has been uncovered that his home addresses was used for the recent campaign that would have increased our utility taxes by over 50%. If it were up to him a family of 5 would be paying around $500 a year on the city utility tax and cell phone tax combined.
Notes: Do not reelect this candidate. Al Ethans has had a dramatic negative impact on our city and has not followed through on all of his major campaign promises.