Rigo! Why aren't you helping us Stanton Residents! Stop raising our fees on our local sewer tax. Stop cutting the funding for our safety services. You put the Stanton Sales Tax on our November 2014 ballot. You put the Utility Tax Increase on our ballot. What are you thinking? We have too many closed businesses on Beach Blvd. Now we are #1 in unemployment and you have no plan to turn this around. We can not afford 4 years go Rigoberto Ramirez. Don't vote for Rigoberto Ramirez.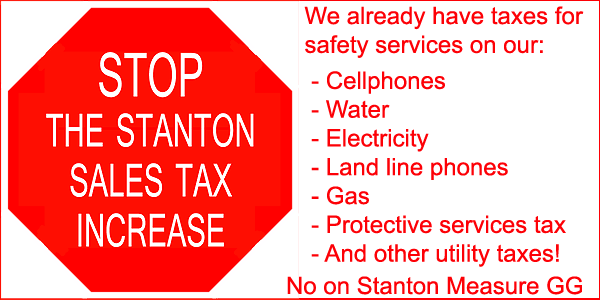 Rule #1: Do not vote for any council member that
is trying to increase your taxes!